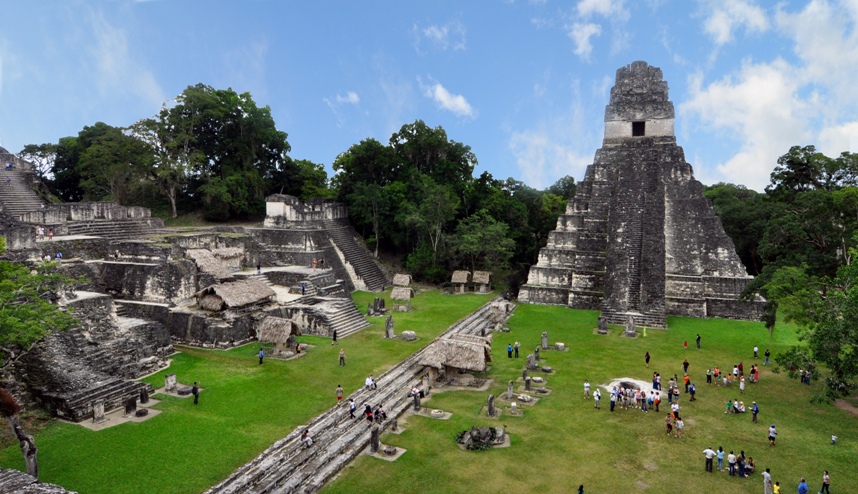 So tomorrow I'll be waking up at the ass-crack of dawn and getting on a plane bound for Mexico. Jamie and I are taking a belated first anniversary trip since she can't exactly travel during the school year. Much like our honeymoon, our trip will be split between beach lounging in Tulum and exploring Mayan ruins in Chichen Itza like the ones pictured above. I'm really looking forward to getting out of town for a few days and enjoying some badass enchiladas with multiple margaritas.
I expect that I'll also be more or less off the grid while I'm gone. I'll certainly have to neuter the data plan on my phone and I don't yet know what the WiFi situation will be at our two hotels, so in all likelihood I won't be posting anything until late next week. But fear not! I've loaded up my laptop and iPad with more than enough movies to get me through the trip, so my viewing regimen will continue unabated. I also plan on trying to catch up on some writing while soaking in the sun, although I'll probably be doing it with pen and paper and then transcribing it back later. If all goes according to plan, I'll come home with a bevy of new material for your reading pleasure.

Sidenote: I know I've been doing this big ramp-up to Pacific Rim, but I want to try doing something a little different for that piece that's going to require a little time. I'm therefore going to wait and tackle it after I get back to the States. But suffice it to say it's easily my favorite new release of the summer thus far and I'm really looking forward to a second screening.
So enjoy the next week (I certainly will) and I'll see you all when I return. Now to pick out a movie for the plane...